SportCMS is a hosted, web browser-based publishing system that is designed for Conference, League, or School level web sites. The customer is able to directly manage their site via standard web browser.
Base SportCMS
News (for all sports and any other categories)
A page for every sport you have
A page for every school you have (for conference and league sites)
Homepage news images, school logos
Conference and National Champions listed on a page
Other external links in site navigation
Upload documents for news
Custom pages in your site you can edit
Viewable image archives
Viewable yearly sport archives
Contact information at the bottom of every page
Sport Applications
Each sport has each of the applications:
Football
Volleyball
Men's Basketball
Women's Basketball
Baseball
Softball
Men's Soccer
Women's Soccer
Schedules
Scores
Standings
Rosters
Statistics
Rosters can be used for all sports you have.
(Future sports for application support include: golf, cross country, track, tennis, swimming)
In Action
An example of SportCMS in action can be found at
previous ICCAC
site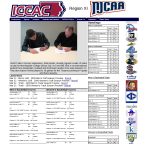 Customizing
The SportCMS template can be customized for your needs, including all of the navigation.

Pricing
Pricing is based on the number of schools in your group and the number of participating sports. Contact Craig Thompson for pricing and to see if the SportCMS could work for you.
Contact Us
Craig Thompson
Sport Computing
P.O. Box 1365
Ottumwa, Iowa 52501
E-mail: